Friday night hoops: Bring it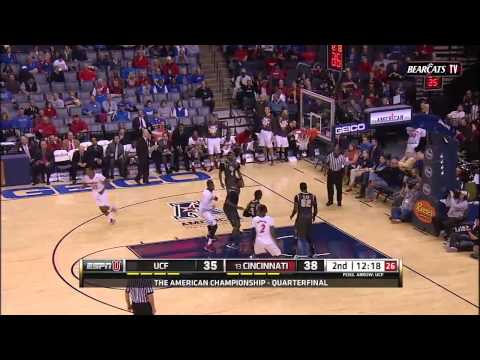 How about Tri-State hoops today?
UC vs UConn, 9pm, 700 WLW
XU vs Creighton, 8:30pm, 550 WKRC
UK vs LSU, 7pm, ESPN 1530
UL vs Houston, 7pm, 1360 WSAI
UD vs St Joe's, 2:30pm
OSU vs Nebraska, 2pm
Latest bracket
Joe Lunardi, ESPN:
3-seed UL
4-seed UC
5-seed OSU
7-seed UK
11-seed XU
12-seed UD
Jerry Palm, CBS Sports:
3-seed UC, UL
5-seed Ohio State
6-seed Kentucky
11-seed Xavier, Dayton
No going back
UK gets 2014 National Champions tattoo
The Sporting News: Mike DeCourcy on SK vs Napier and Calipari's plan at UK
UC
Dan Hoard has the radio highlights from UC's 61-58 win over Central Florida
UC vs UConn: Round three
1st: UC 63-58
2nd: UConn 51-45
Total: UConn 109 UC 108
What they are saying in Connecticut about tonight:
Shabazz Napier on Kilpatrick: "He cares so much about that MVP. ... I don't care about it. If he wants it, he can have it."#UConn

— William Paxton (@wspaxton) March 14, 2014
Napier: "I'm not into individual accolades. I don't want to play Cincinnati just to play Kilpatrick. I'm here for my team ...

— William Paxton (@wspaxton) March 14, 2014
Talking hoops with Hep
AP: Xavier 68 Marquette 65
CBS: Xavier feeling good about its chances
Postgame
Chris Mack: "Matt Stainbrook pulled a Willis Reed on us. I honestly didn't think he was going to play four hours ago."

— Jeff Borzello (@jeffborzello) March 14, 2014
Xavier vs Creighton: Round three
1st: Creighton 95-89
2nd: Xavier 75-69
Total: 164-164
Christon vs McDermott
Christon: 27, 21
McDermott: 35, 27
Doug McDermott's last 2 games: 40.0 ppg, 6.0 rpg, 31-47 from the floor (66%), 12-17 from 3-pt range (70.6%), 2 wins, in 34.0 minutes/game.

— Rob Anderson (@_robanderson) March 14, 2014
Big Apple Bound
Kentucky talks SEC tournament
No dancing for Huggs and Mountainers
WVU missed 18 of its first 20 shots last night, and lost to Texas 66-49.
The Mountaineers finish the year 17-15. WVU was 13-19 last year. That's 30-34 the last two years and 49-48 the last three years.
'Loser State': Pat Forde writes about the state of Indiana being shut out of the NCAA tournament.
Flyers still flying