Show preview, 1-year old experiences March Madness, UC recruit stars, classic Kevin Bacon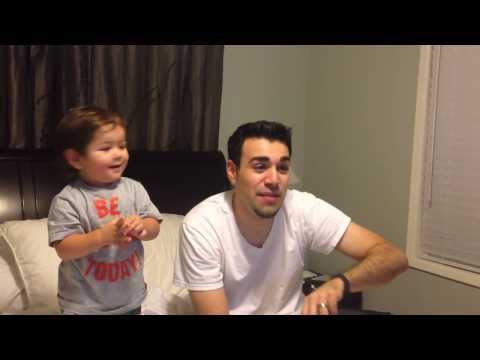 Show preview
6:05, Sports Talk
Guests
Larry Hansgen, voice UD Flyers
Dave Baker, Big Blue Radio Network
Scott Ruthsatz, CovCatch coach
Topics
Reds
College hoops
Bengals
***
Congrats
CovCath won the state title in OT, beating Scott County 59-51
NBA Mock Draft
Draft Express: Julius Randle 4, Doug McDermott 10, Willie Cauley-Stien 12, James Young 25, Semaj Christon, 43rd, Shabazz Napier 51, Aaron Craft 55, Sean Kilpatrick not listed.
Big recruiting announcement tonight
Ohio Mr. Basketball, Luke Kennard, will announce his college choice at 7:45 tonight, at Franklin High School.
Point spreads
From RJ Bell, Pregame.com
Florida -4.5 over UCLA
Stanford -3 over Dayton
Wisconsin -3.5 over Baylor
Arizona -6.5 over San Diego State
Iowa St -1 over U Conn
Michigan St -1.5 over Virginia
Michigan -1.5 over Tennessee
Louisville -5 over Kentucky
Sad news
Tracey Scwhartz Stone, wife of former Hamilton High School and Reds pitcher Ricky Stone, passed away Saturday night. She had courageously battled ovarian cancer for three years. She was 39. Rickey had faced brain cancer a couple of years prior to Tracey's diagnosis. Paul Daugherty wrote about the Stone family in July of 2011.
I had Tracey and Ricky in-studio for Sports Talk, to tell his story, around 2010. They were an amazing family. Keep Ricky, and his two children, Lily and Riley in your thoughts and prayers.
March Madness
Graph TV: Love this!
Check out viewer ratings/trends for each episode of your favorite TV show or a show you are considering watching. Type in the show name and you can see a show started to ramp up, or drop off.
Congrats
Xavier product, Jason Kokrak, finished 4th in the PGA Arnold Palmer Invitational.
(Getty Images)
Tweet of the weekend
NFL opens with nationally televised prime time game. MLB opens at 4 am on a Saturday morning.

— Alan Robinson (@arobinson_Trib) March 22, 2014
Awkward
This is simply old school fantastic
UC Bearcats
Hoard: Inability to finish ends Bearcats season
Honors for incoming Bearcat
Clayton's Gary Clark is your Carolinas Classic MVP tonight after a 102-90 North Carolina win in Myrtle Beach pic.twitter.com/oEA112QMzk

— D Clay Best (@dclaybest) March 23, 2014
Clark scored 21 points to grab MVP honors